Last week There was a morning where a thick mist wrapped the whole town and lasted well into the early day. Before 8 a.m. you wouldn't have seen Jack the Ripper until he was right next to you, closer to lunch it was still lingering, just slightly softening the gray contours of this fall day.
The view from the balcony of the house I currently live in, in the morning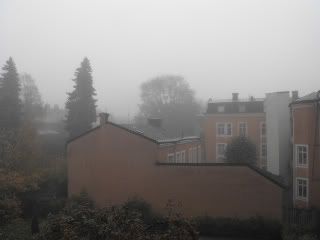 My faculty is surrounded by a park, called "The English Park" on one side and the old graveyard on the other side. This is part of The English Park, on my way to class.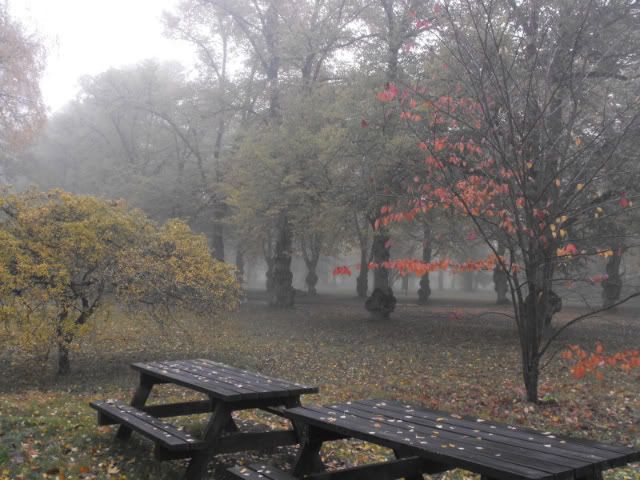 ( pictures around my school and some musings )