seal
I'm back from Sweden since exactly a week. Things went well, but I don't want to talk about that now, I want to show and tell about a Swedish cultural institution that takes place in August every year: The CRAYFISH PARTY!
I had begged some of my friends to give this starved quasi American some well needed Swedish crustacean love to sweeten up my soul for the long North American drought to come (living in an in-land State and all..), and so they showed me some true love and threw a glorious crayfish party!
Me and my friend Grzm decided to a 10 kilometer walk to their place outside of Uppsala (a small community called Vreta), and it was a beautiful late summer day, the woods looked very inviting with many possible roads to follow..
The walking was pleasant, not just because of the beautiful pastures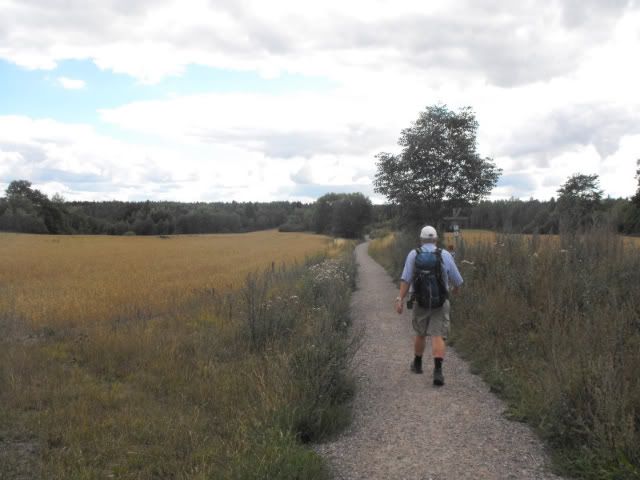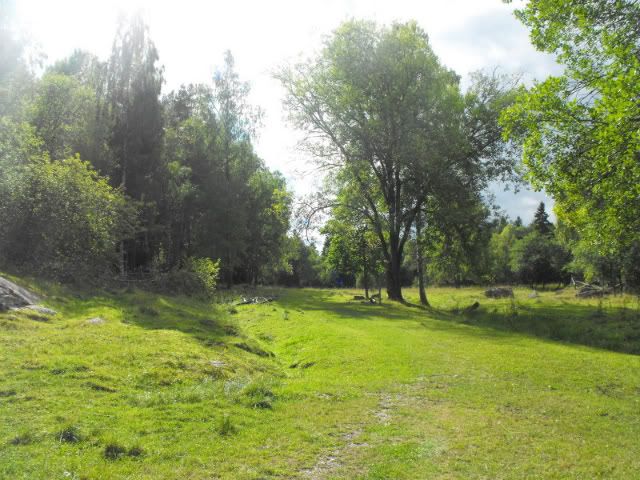 ...but also because we knew what sweet rewards would wait for us when we got there!
Now..a proper crayfish party demands the right cultural props, to accumulate the right feeling. First of all, booze! One of our hosts, my friend Orc, mixed cocktails as soon as we came, and if you are observant you'll notice an American guest influence on our party culture: The base for these particular drinks was Jack Daniels.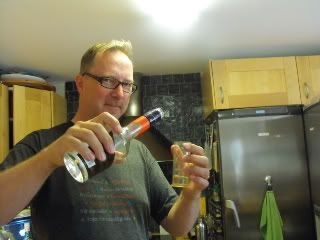 Further on, other props would be hats, bibs (we didn't use bibs, because they're pretty lame), dill (or the ginormous Dill of Doom, as demonstrated by my friend Morten)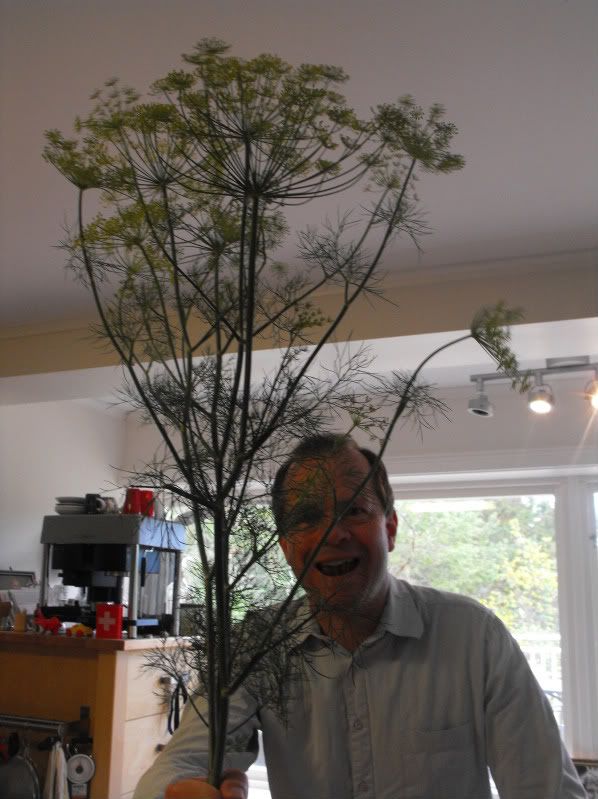 Proper crustacean decorations: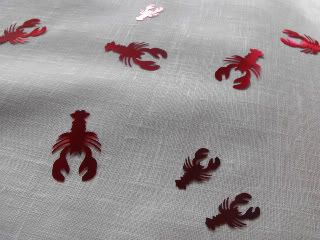 Aquavit (there are thousands of different kinds to choose from)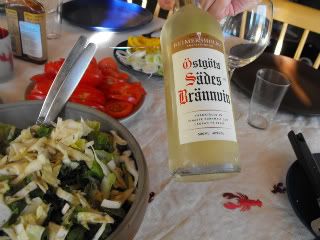 and of course these guys: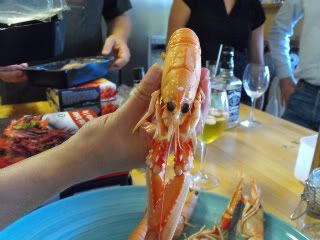 Hostess Katarina started to load 'em up, gradually by family, ethnicity and color...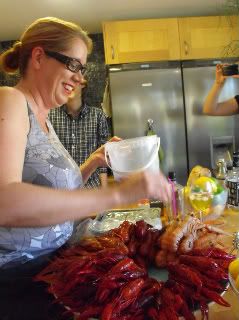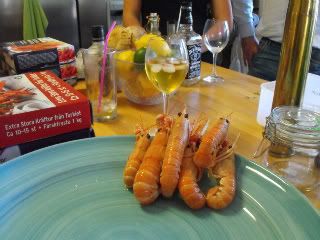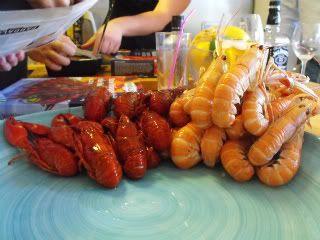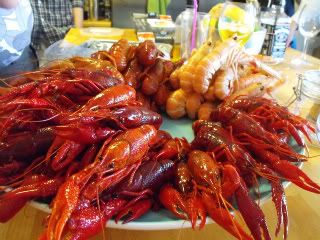 ..until we had our epic and ginormous PLATE of happy crawfood! 6 different kinds, very ethnically diverse, with Chinese, Swedish, Turkish, Lousianian, sweet and salt water kinds chilling in harmony next to each other.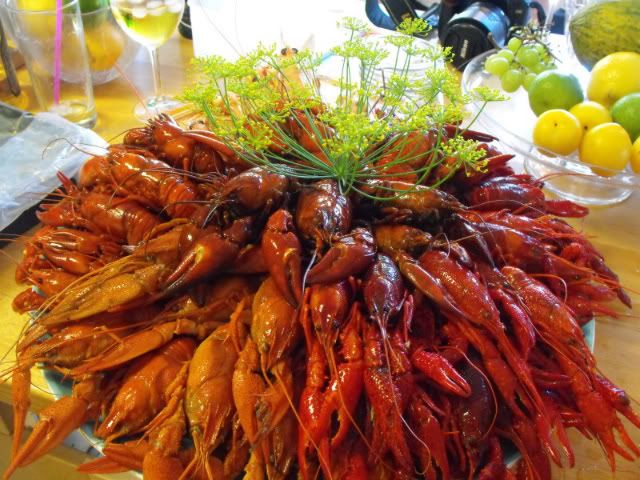 It took two people to carry it to the table, Karin and Mr Z got the honor!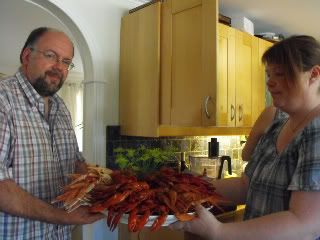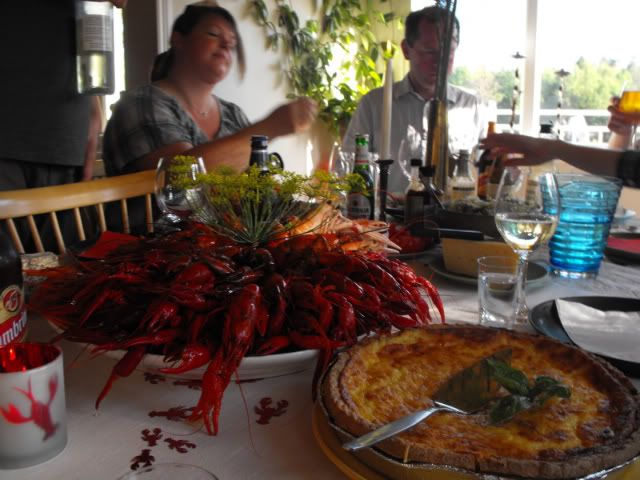 mmm...dig in!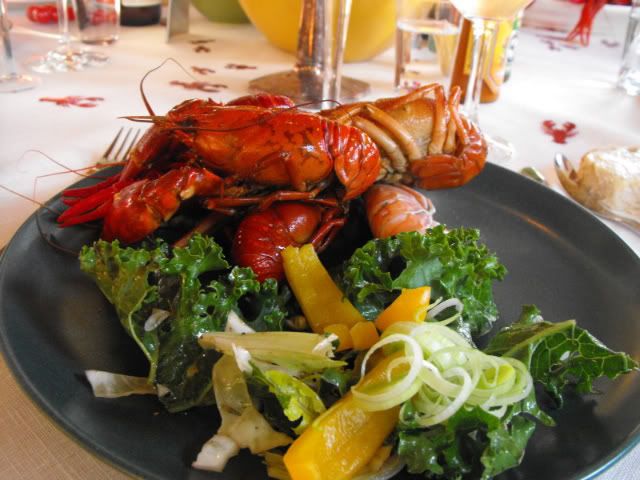 Karin is getting cute with a langoustine!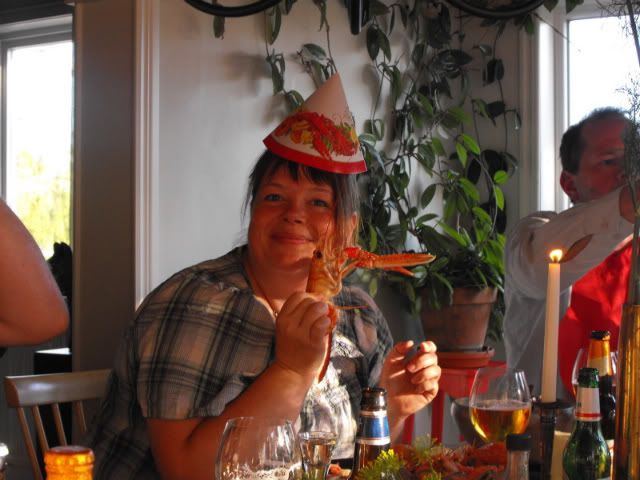 ..while Magda and Orc are getting down with some hard core crayfish party mood!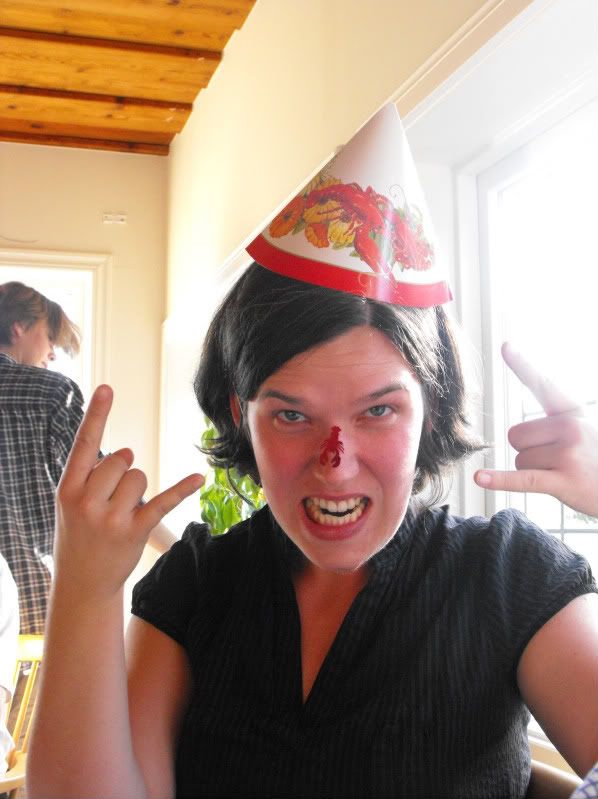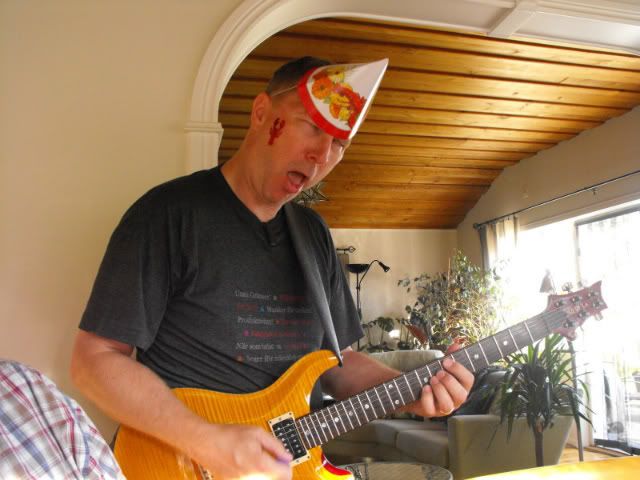 We demolished everything like true vikings!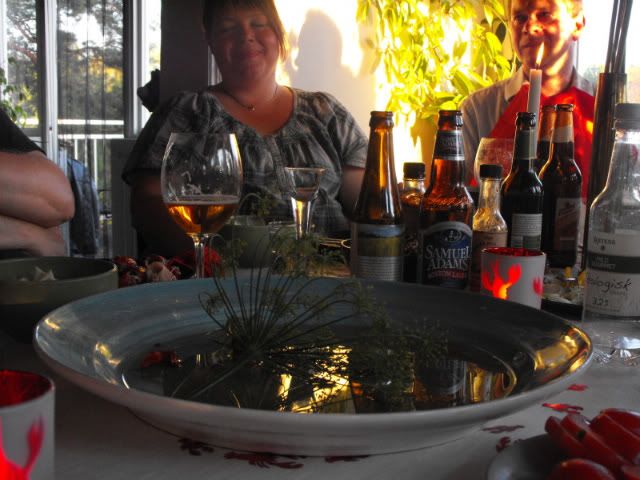 and were very happy campers indeed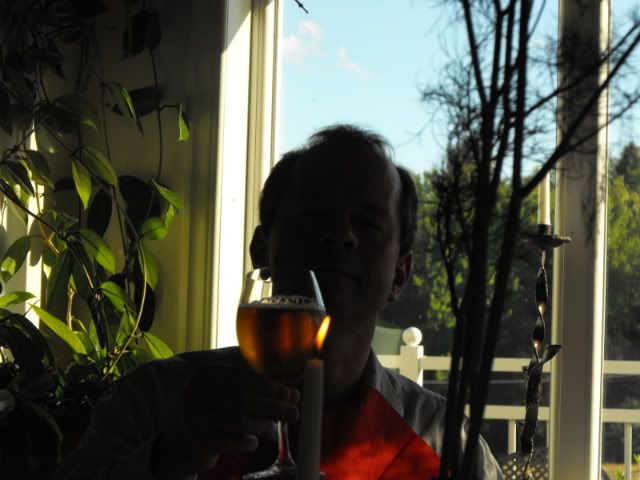 Swedish crawfish with dill, Västerbotten cheese pie, booze and food of various kinds, and drunken songs into the August night. It can't get better than that...