seal
Even with a chest infection, which subsided into another bacterial infection when I came back to the states over Christmas, even with a lot of boring texts to study and some other hectic affairs, it was wonderful to be home for almost a month. I didn't feel like writing a single blessed thing about it for some reason, but it was so nice to dress a gorgeous tree and open presents with my family, including my god daughter and her sister, the cutest kids ever. It was great to go and see tons of movies in the theater, to cuddle with the geek, to sit at the Melting Pot fondue restaurant with a really great group of women, to go to Rachael's graduation party, to help E move house (although I coughed so much I sounded like a TB patient), to geek out with E and Jen and the Geek watching Dr. Who and LOTR, to play Mahjong and Gloom with Lish and Joseph and Maggie and chill at the Boulder Cafe with their superior Bhakti Chai.
Well, all that is over now, and it all went by so fast. Can I please have it back?
Anyhow, I'm in Sweden again, since a week ago, and there have been some nice moments here too, some of them closely connected to the extraordinary amount of beautiful winter magic going on in the landscape right now.
Last week presented some truly fairy tale-like Narnia moments, let me tell you, or rather show you: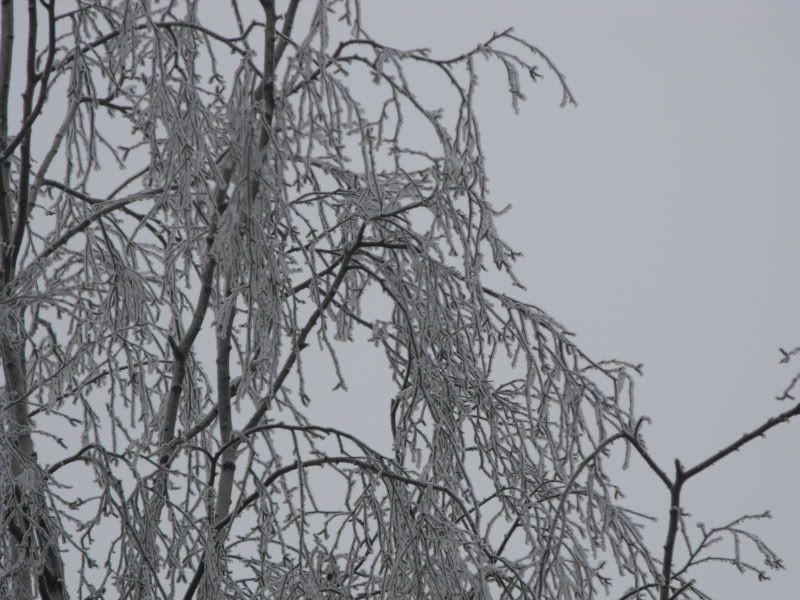 The Road to my School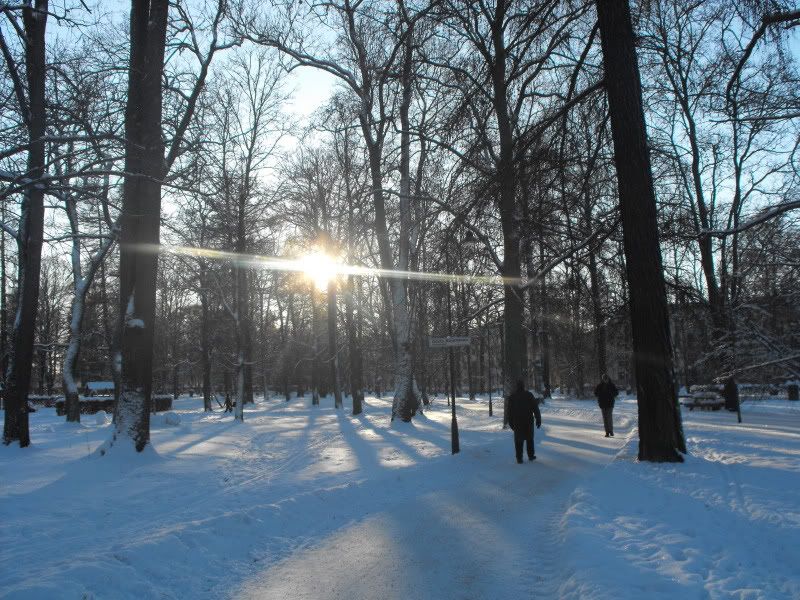 Swedes are hardcore when it comes to biking, they will most certainly do it, or try to do it, no matter what climate they are living in...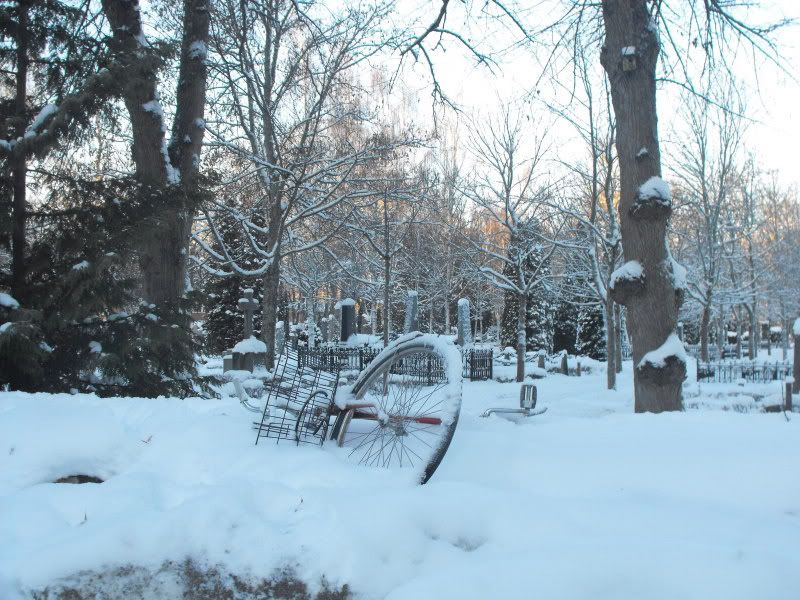 The cathedral on a gorgeous clear day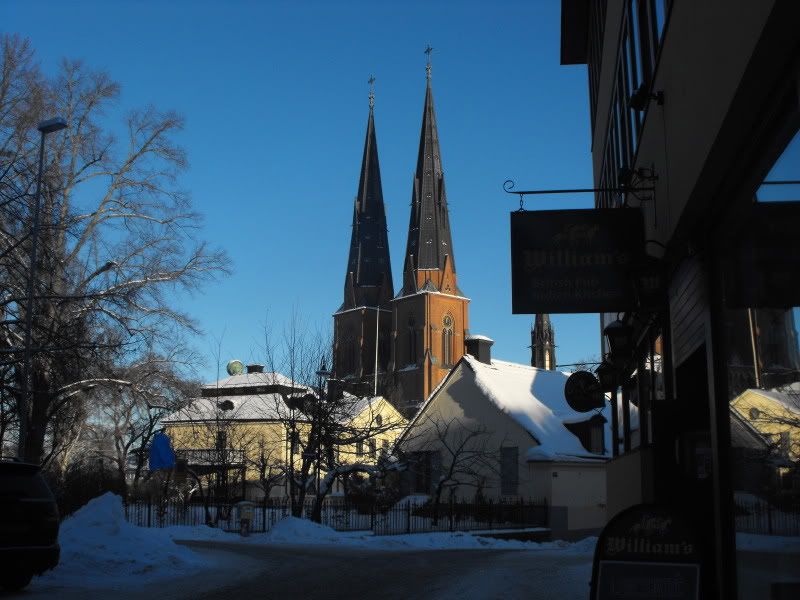 The Fyris river which goes through Uppsala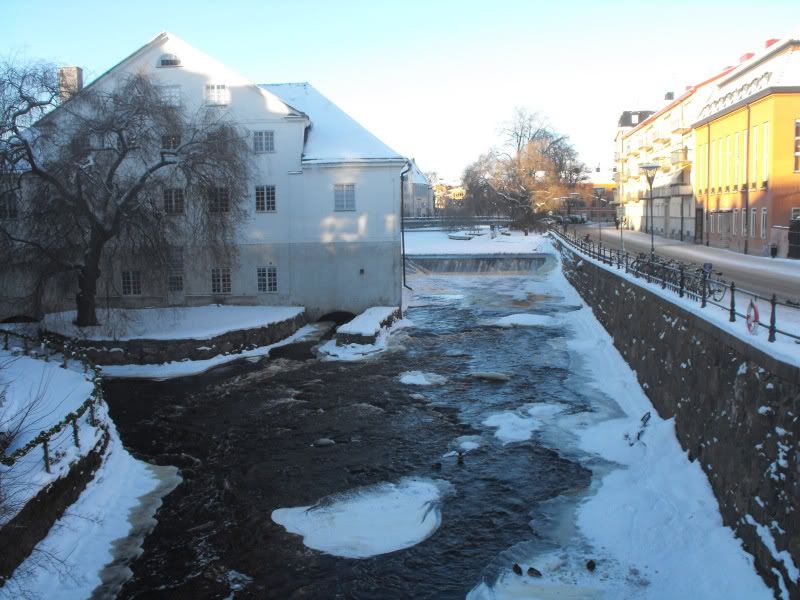 The ducks were perhaps not all that happy with the cold days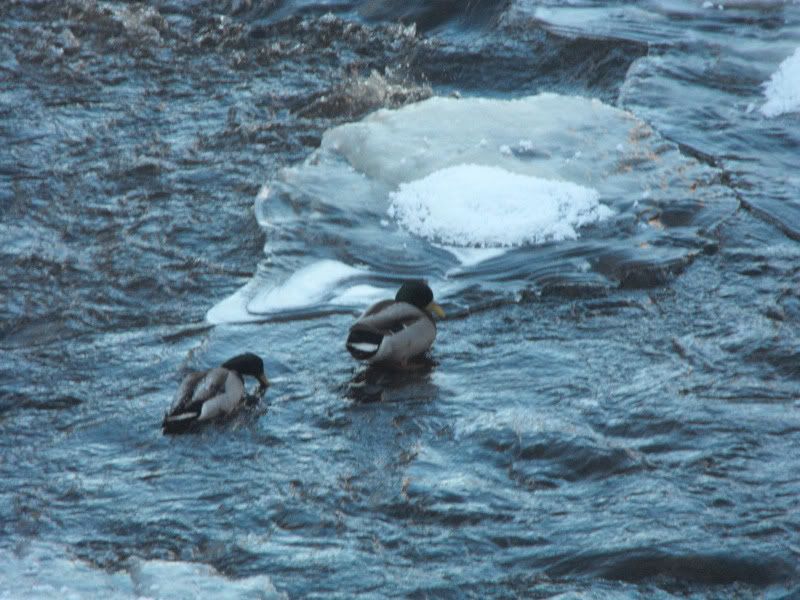 One of the many runestones in the university park, powdered with snow.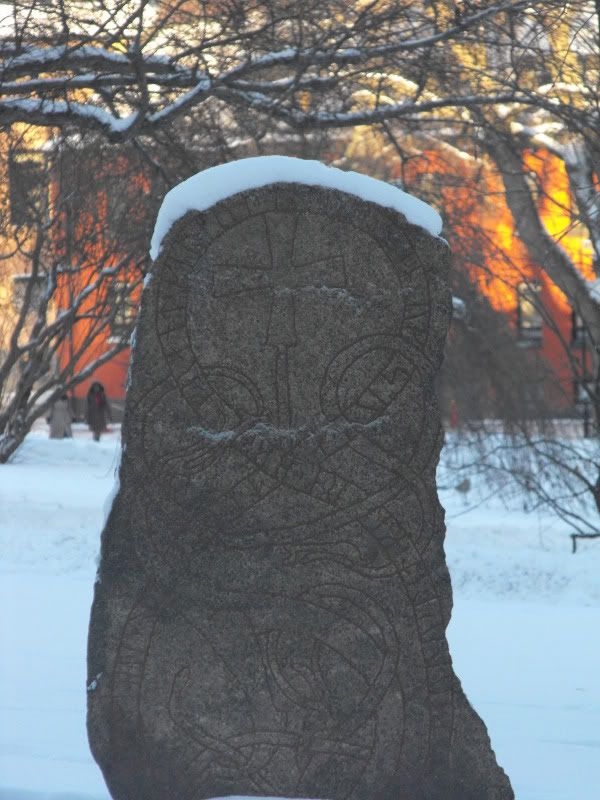 The yellow house, which was built more than a 100 years ago, is called "The Scandal House", because people thought it was a scandal that it was built to be higher than the university main hall, which resides just opposite it on the picture. Later, the university solved that particular phallic complex by promptly buying the Scandal House and use it as one of their administrative buildings. Hey, if you can't top it, own it!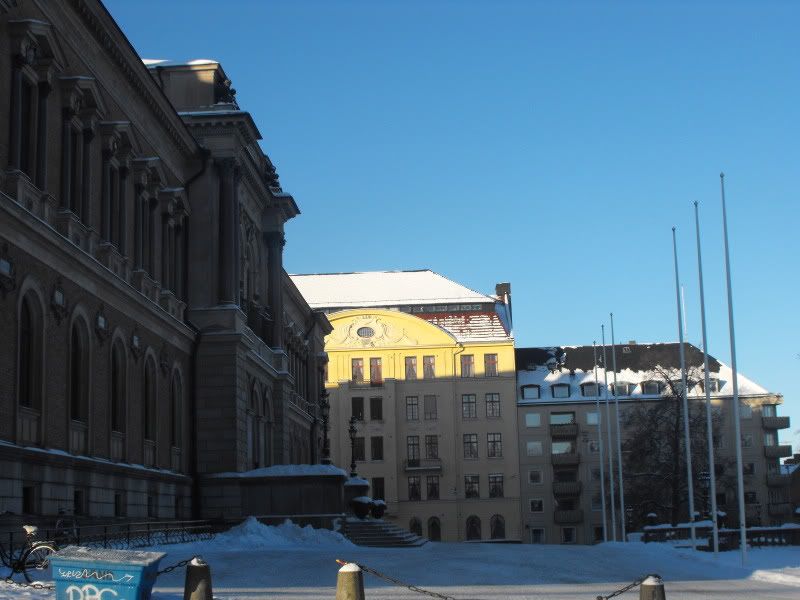 But as nice as the clear days were, the real magic awaited when there was a misty softness to the gray sky, every detail on every tree became exquisite..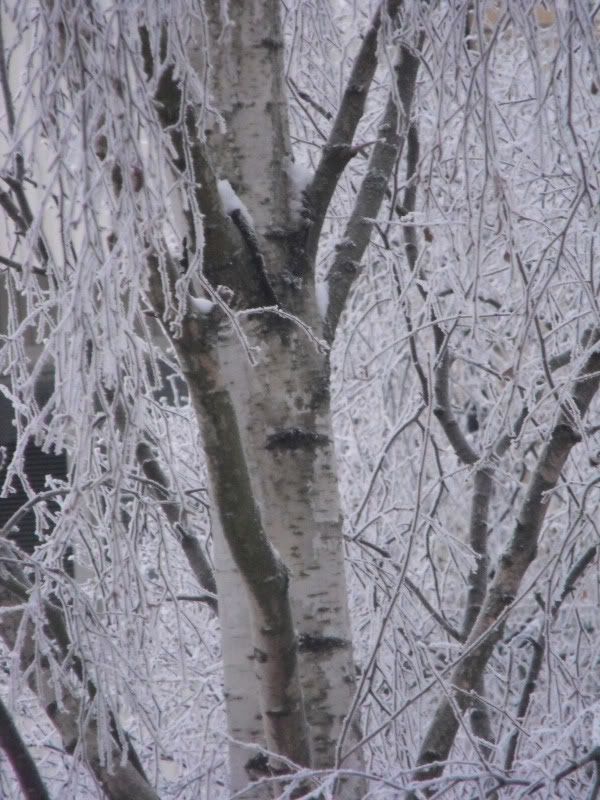 I had to find out how the landscape outside of town would look like, so me and a friend took an 8 kilometer walk to the old mounds and around that area, and this is what awaited us on the way: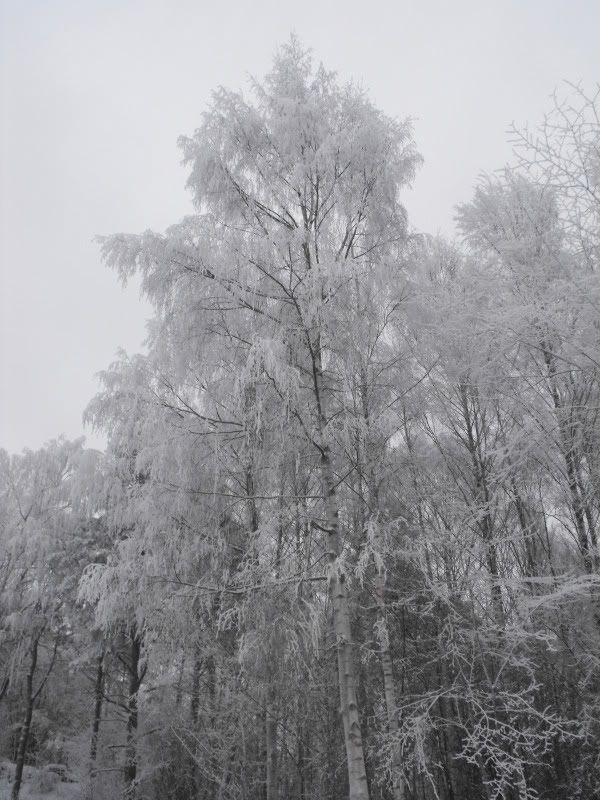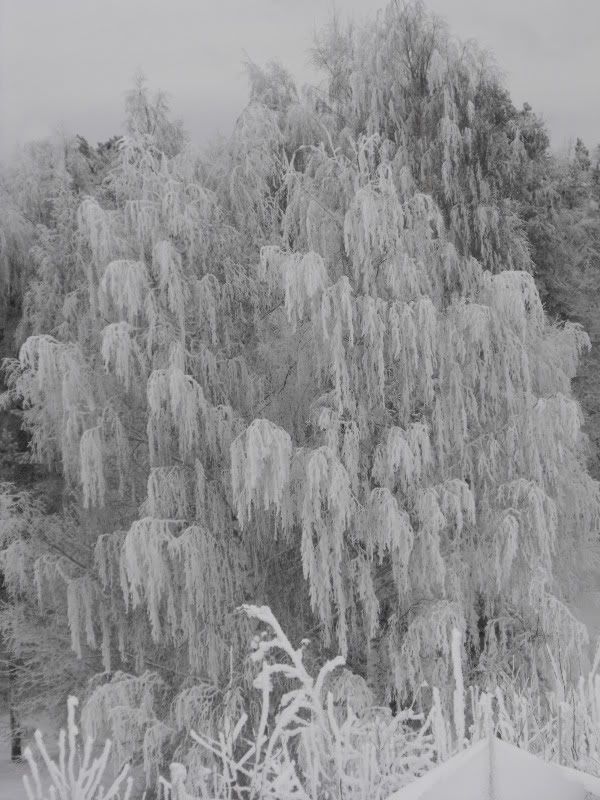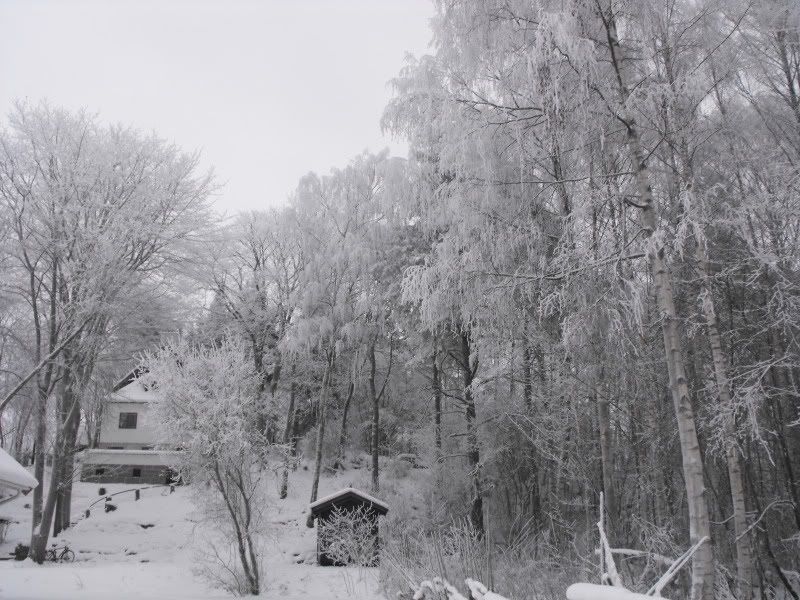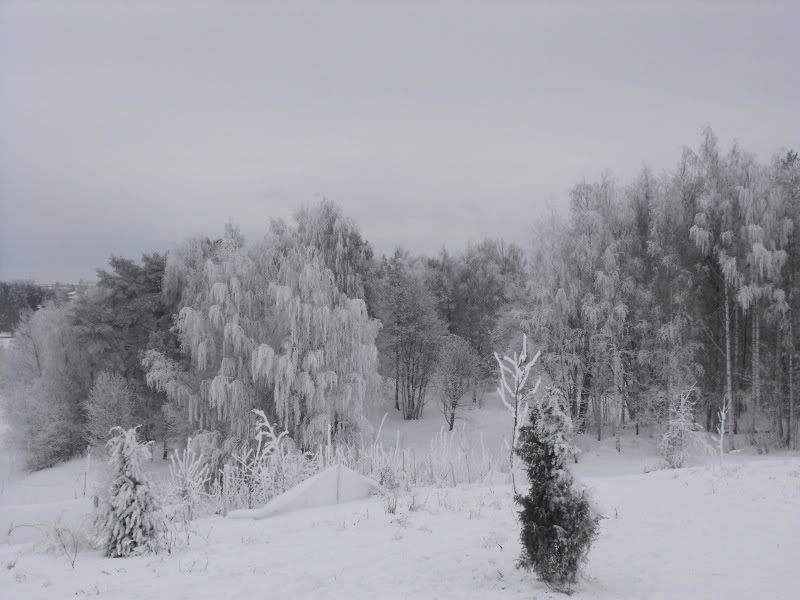 There wasn't any lion, witch or lamppost in sight, but it sure looked like Narnia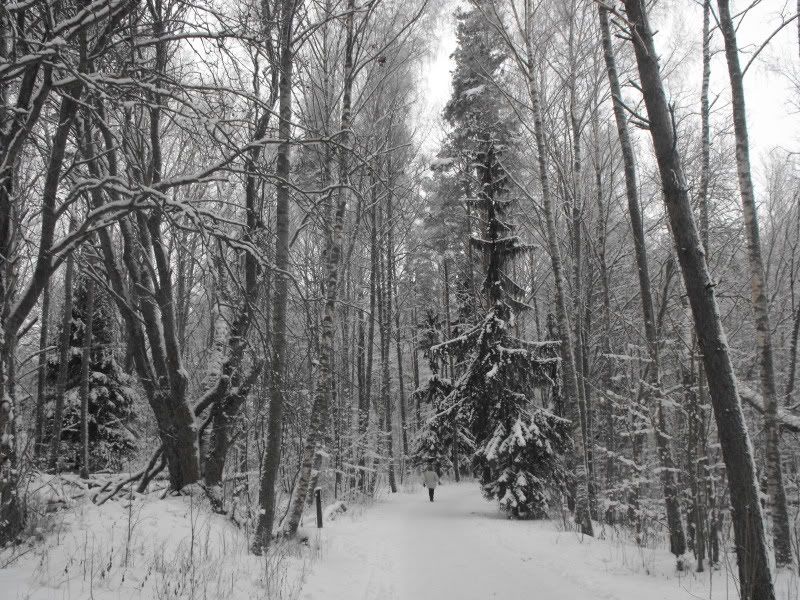 The Old Mounds kept their secrets as usual, with Old Uppsala Church peeking out behind them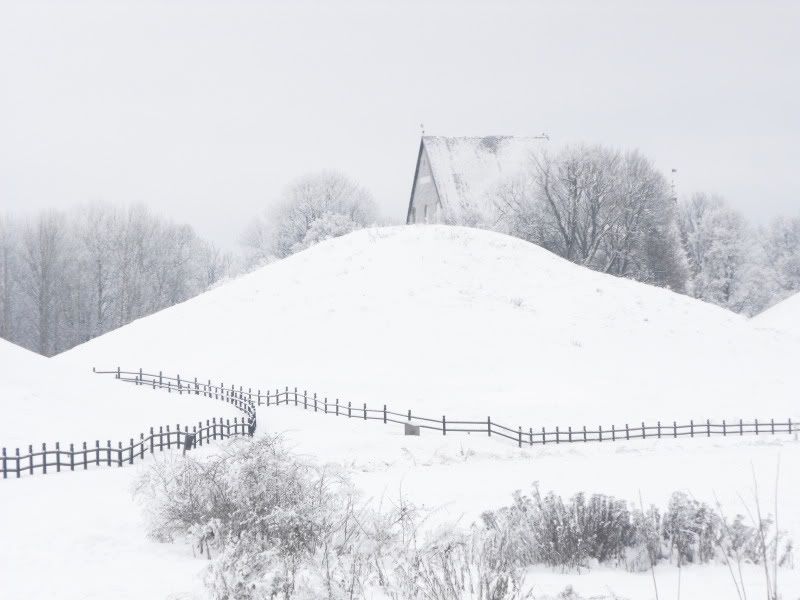 The church is actually rather pretty, up close.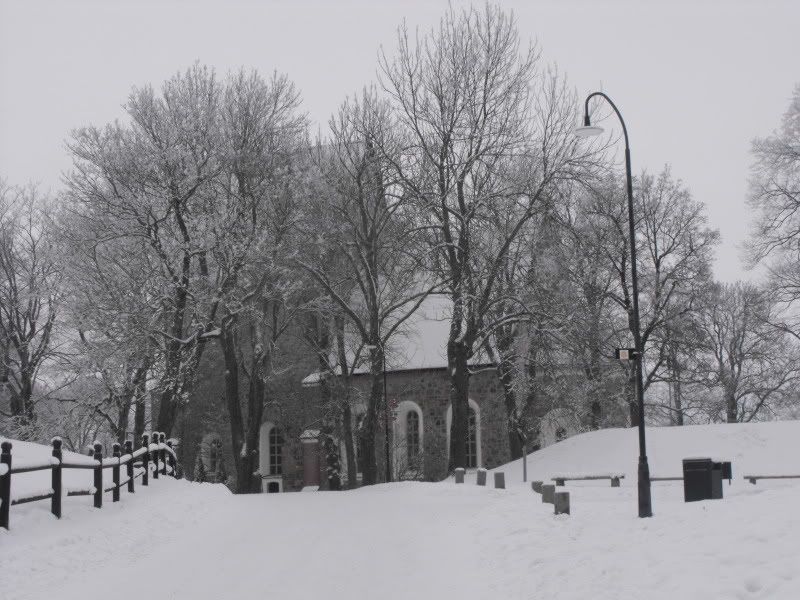 We ate opposite the church, at the Odinsborg Inn, which is built in the style of 19th century viking nostalgia kitsch, and the sign is boasting that they serve REAL mead
and
coffee. In reality, only the coffee part is true.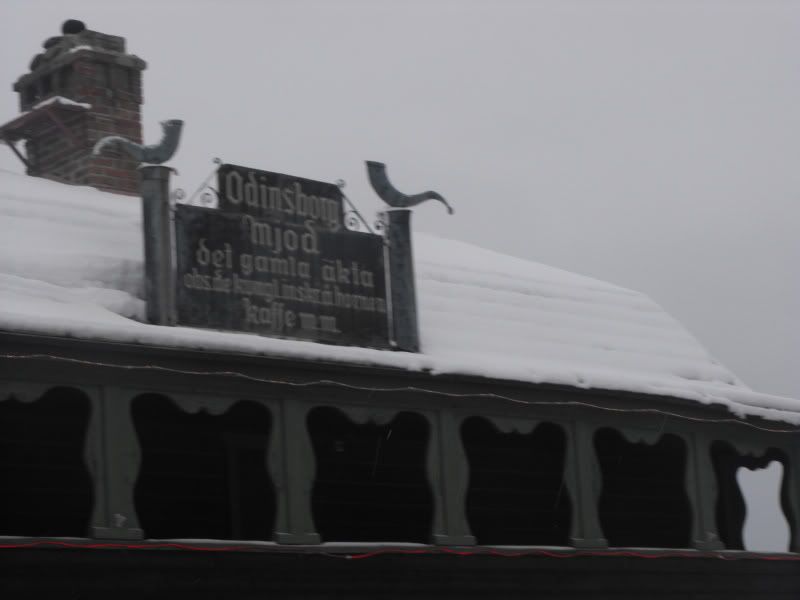 And then it was time to go home, have some tea and warm our cold toes.