seal
Last Saturday I went to Stockholm with two friends and we played tourists in our own country and had a great day taking pictures, visiting lots of small obscure stores and taking nice coffee breaks in coffee shops with medieval vaults. I haven't spent a full day with A and M in ages, and we had a great train ride both to and from Stockholm, talking about cats and old tv shows and everything in between, and then strolling under umbrellas in the rain over the cobblestones of Old Town, dashing into stores to look at silly antiques, books and crafts.
My chest was filled with love and my tummy with dinner and a giant piece of coconut cake when the day was done.
St. Clara cathedral in the sun
The church is getting invaded and eaten quite aesthetically by vines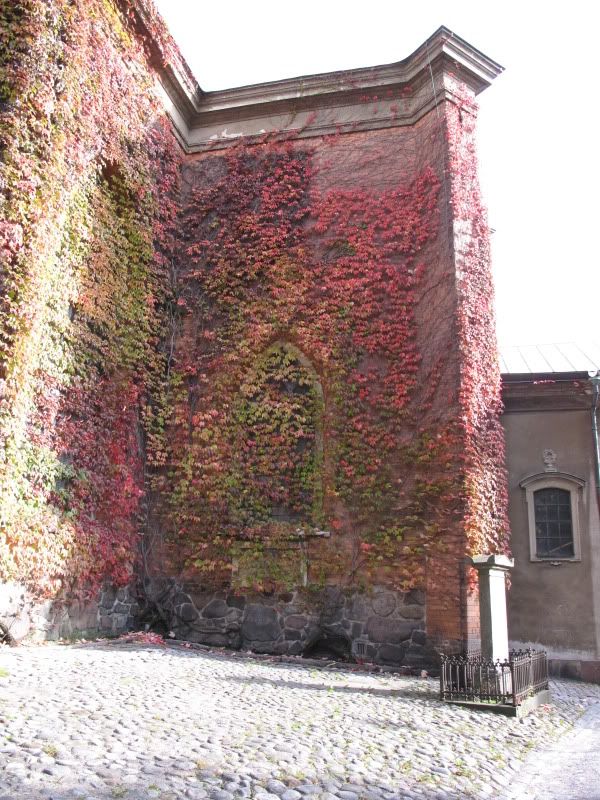 The vines are taking over the windows...
There are a lot of cool details on the buildings, snakes in the orchard...
..and protective ravens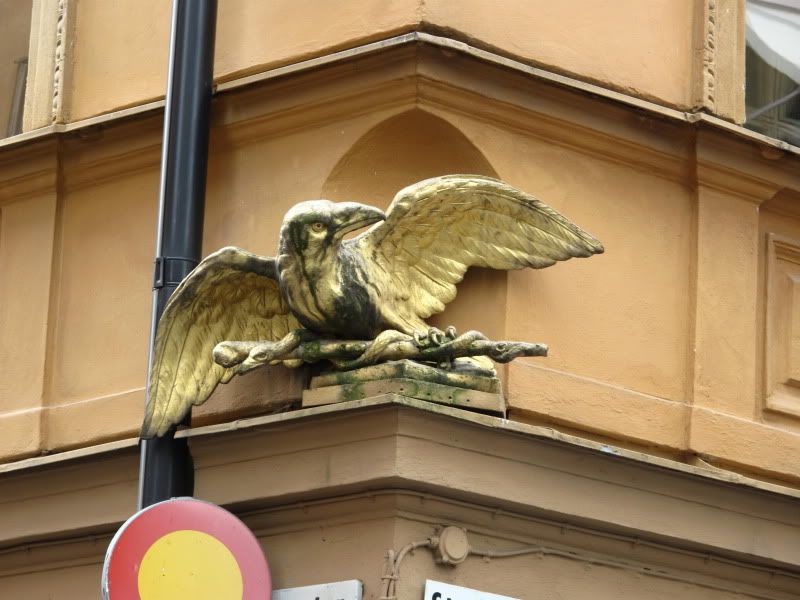 M on the "The Knights Islet bridge" looking out over the water (some of my hair blowing in the corner there too)
A little statue of a beggar fox with a kit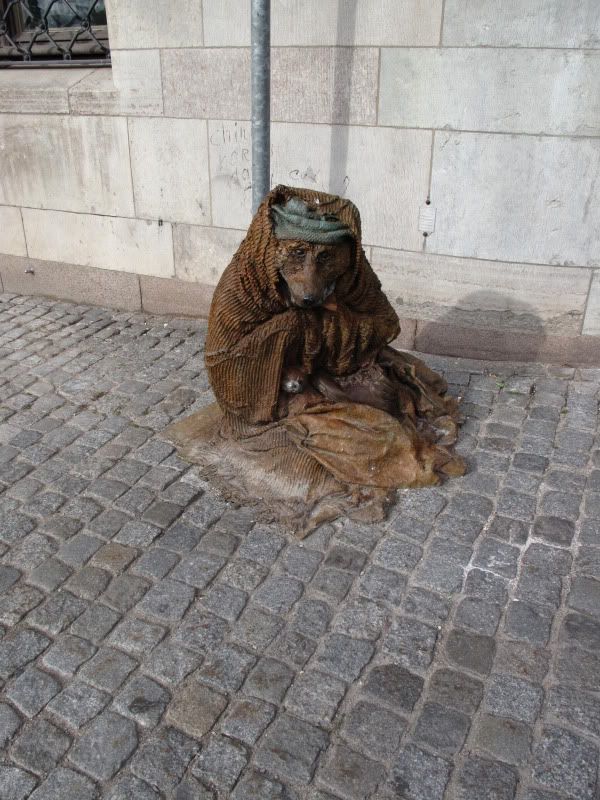 Support for Chinese citizens that left the party (near the royal palace)
There was some hubbub going on at the royal courtyard, and we joined the tourists to figure out what it was...
It turned out to be a parade with serious-jawed young men in uniform!
..and a band in royal colors!
We walked through the maze of cool little alleys from the middle ages
..where the ambiance is thick and rich
can you imagine everyone emptying their potties from their windows on these little streets in the 1300's?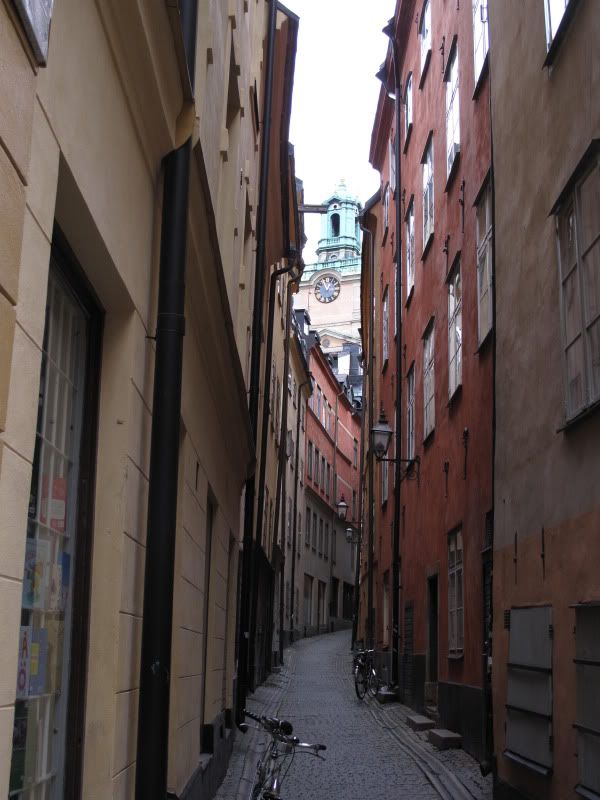 A seriously weird looking store that was closed, with a desperate & sickly crossdressing mannequin in the window. We really wanted to rescue him, just not enough to break the glass..
We took more than one food/beverage break while walking. The last one was in a coffee shop with vaults from the 1400's, before Columbus!
There is a special peace and tranquility settling down after hot tea and cake between these kind of walls...
I am going to the US tomorrow, just for a week, for a big family get together. It is going to be so damn good to kiss the geek again and see the family.