seal
It's been a pretty intense month, not only from working roleplaying and hiking with camp kids, but also, in the midst of this I've had some pretty thorough LJ friend action going on, comparatively speaking.
It all started with

jlsjlsjls
sending me Canadian/Polish mushroom bouillon cubes and along in the package enclosing this awesome book: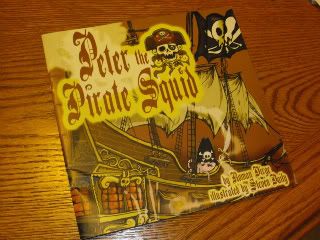 Here is just one example out of many from the naughtiness of this very weird little book: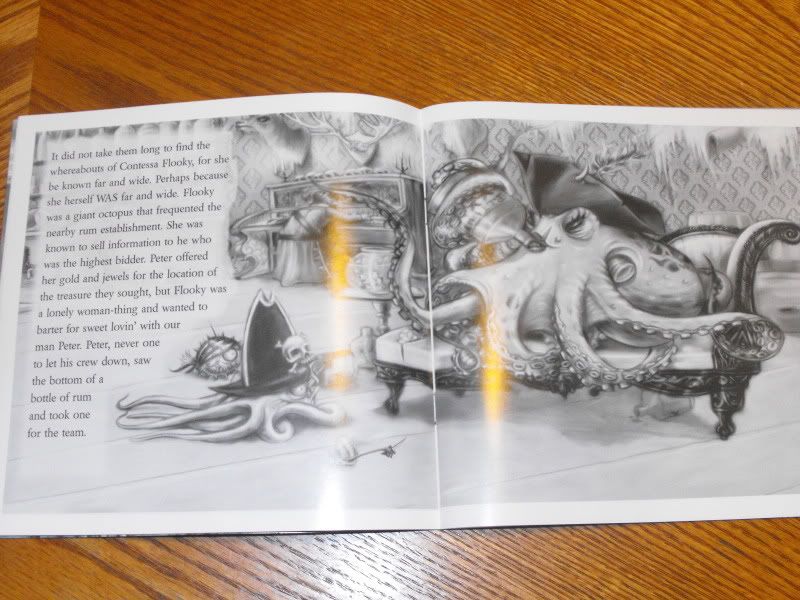 Friends and family read it, and now they all want to know who jlsjlsjls is. I told them that we all need to go to Canada anyway.
After that I was visited by three lj friends on two different occasions.
First

kejn
and

yathin
stopped by for a few days after their ginormous and fantastic tour of US national parks. To see Rocky Mountain National Park right after camping in Yellow Stone might not be all that impressive, but the landscape is still pretty special, rough and wild...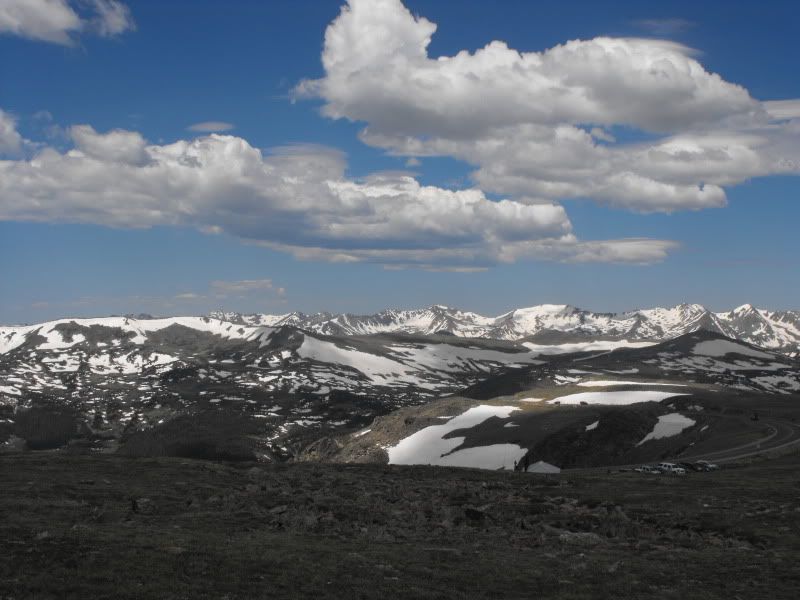 It was really nice to see them (and meet Yathin for the first time in person) and they showed me some awesome pictures of bear, bison and wolves while we drove up the mountains and hiked a bit in the higher foothills.
Yathin's and kejn's backs while hiking: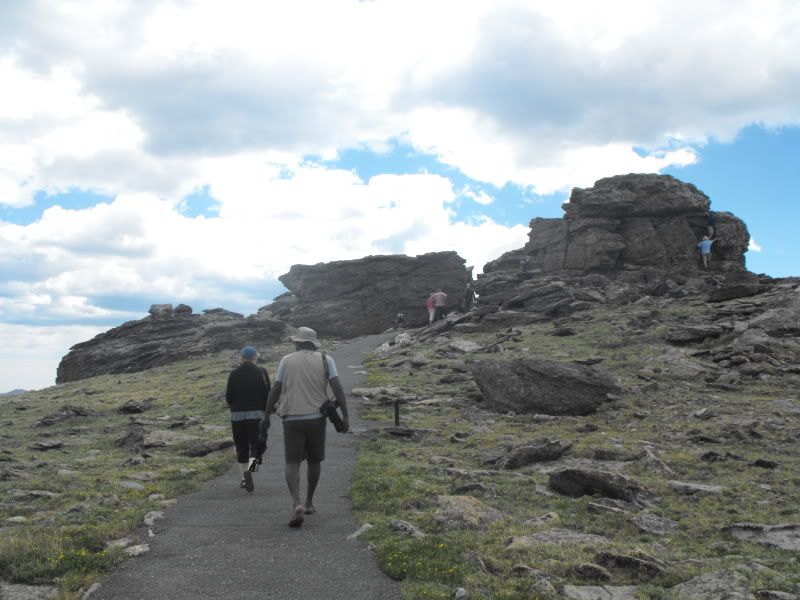 kejn makes the victory sign after overcoming a cumbersome piece of nature: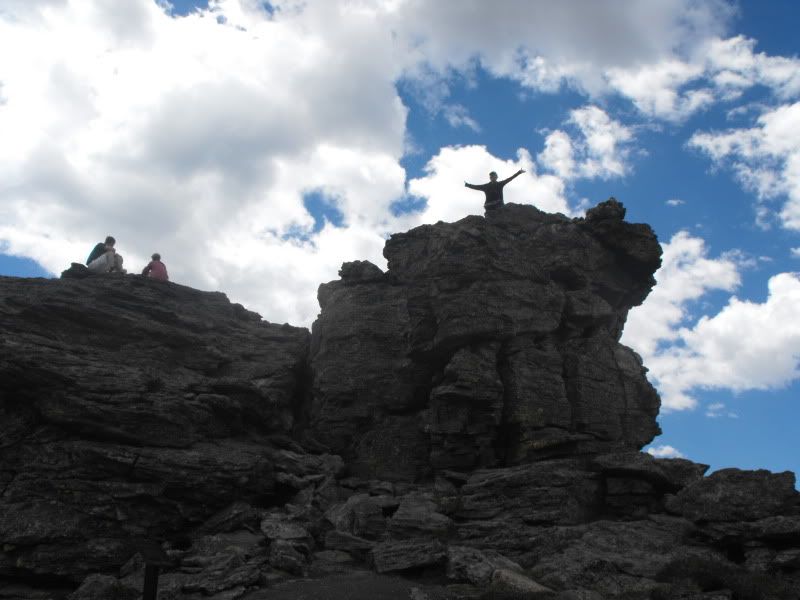 The first animal we spotted was, not very surprisingly an elk, but it was a very handsome one, framed by some nice surroundings: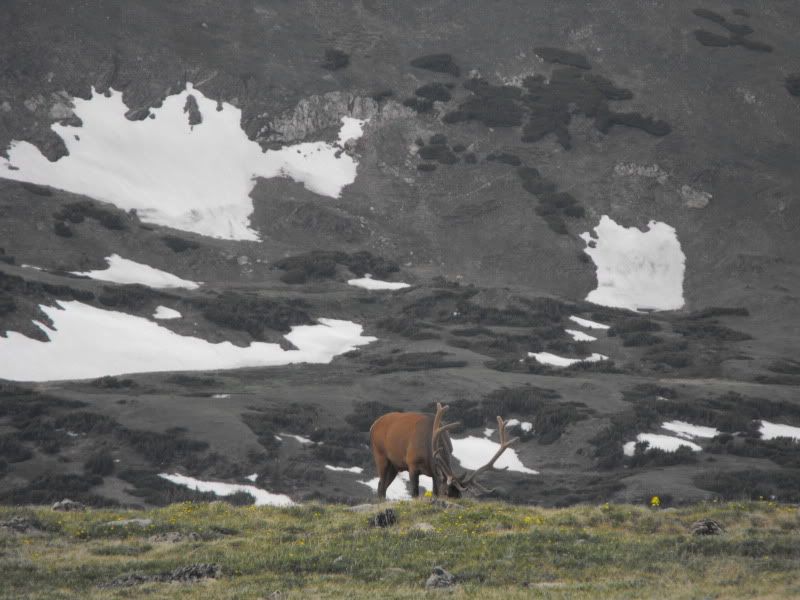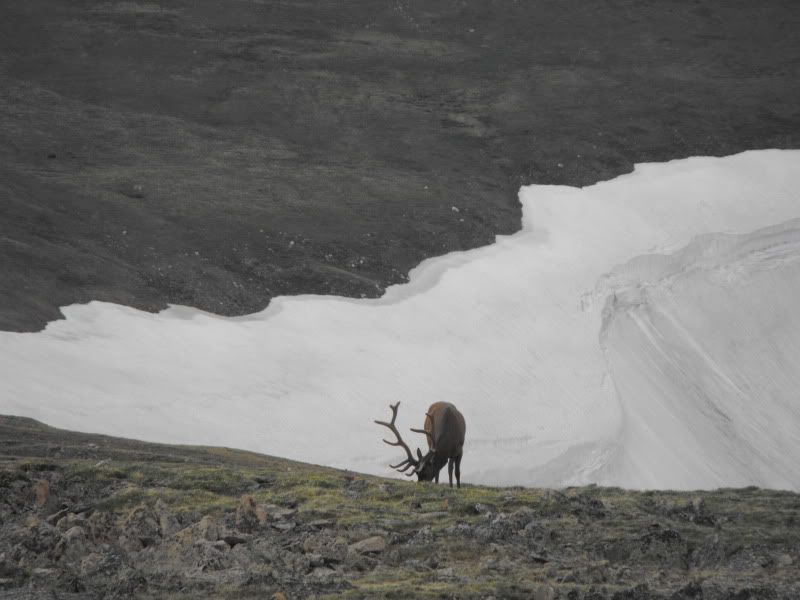 This year has been unusually rainy on the Front Range and as a result you can spot cute wildflowers as high up as 11000 feet, in July.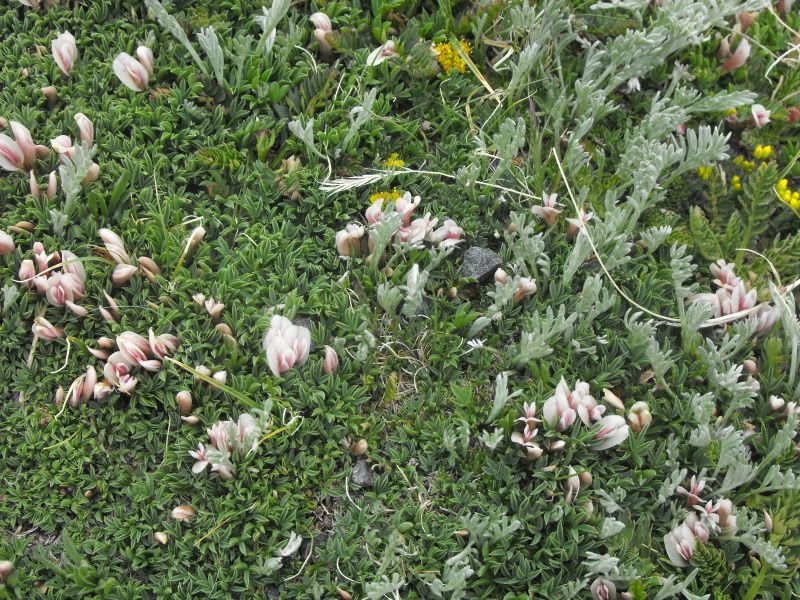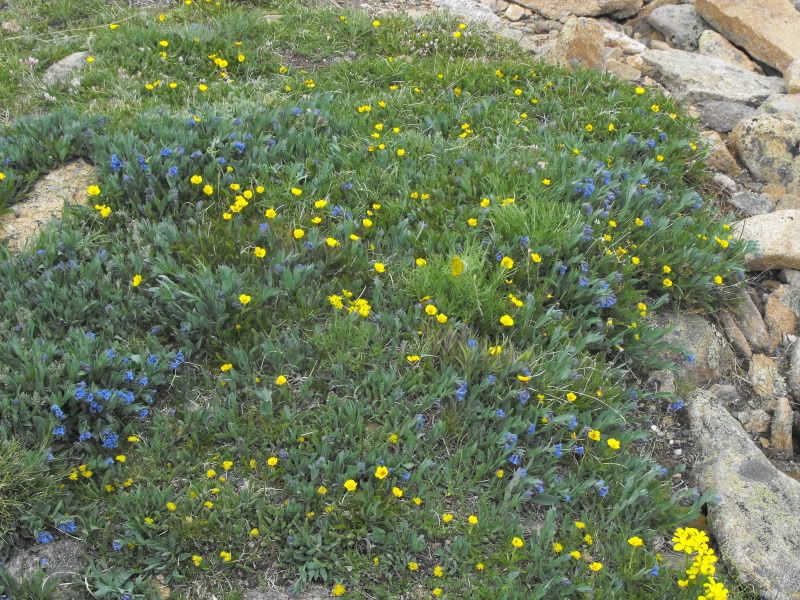 Then we spotted some shy and less shy rodents among the cliffs. Chipmunks aren't that shy, but the little buggers are fast, so this was the best I could do with my camera: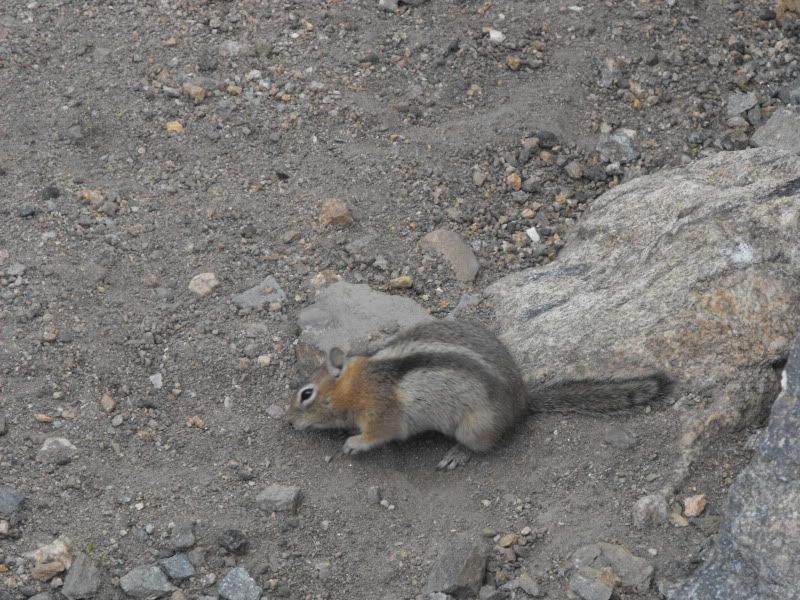 Pikas on the other hand, strike me as a bit shy, and also hard to spot due to their superior camouflage skills. They're cousins of rabbits and chinchillas: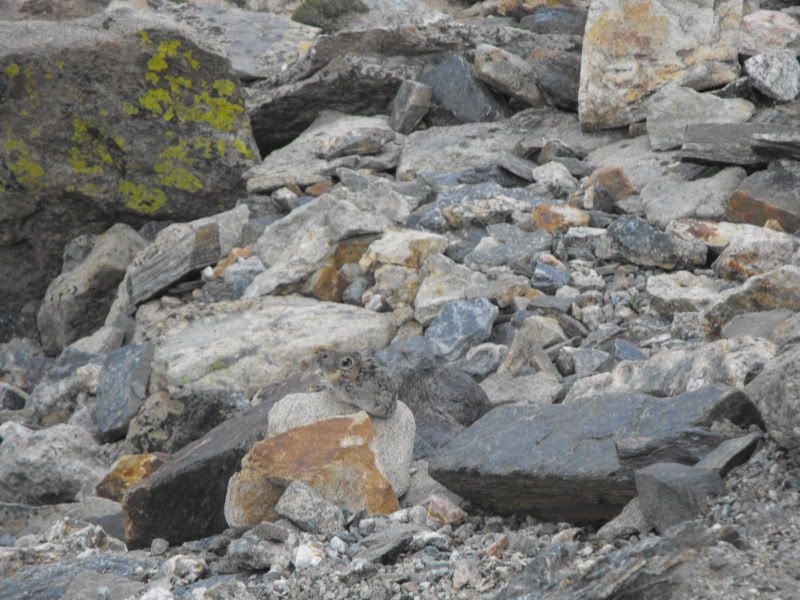 These fellows were not shy at all, however, they frolicked around pretty blatantly for a while there. Singular Marmot: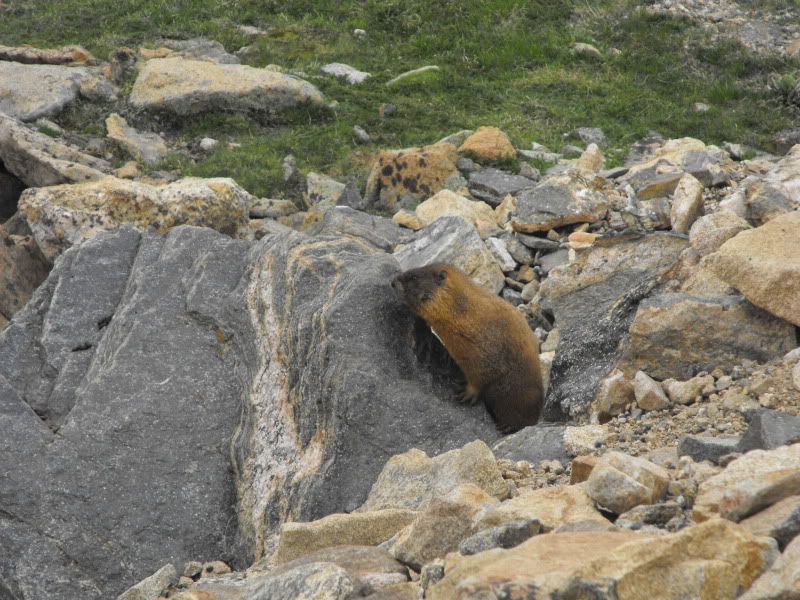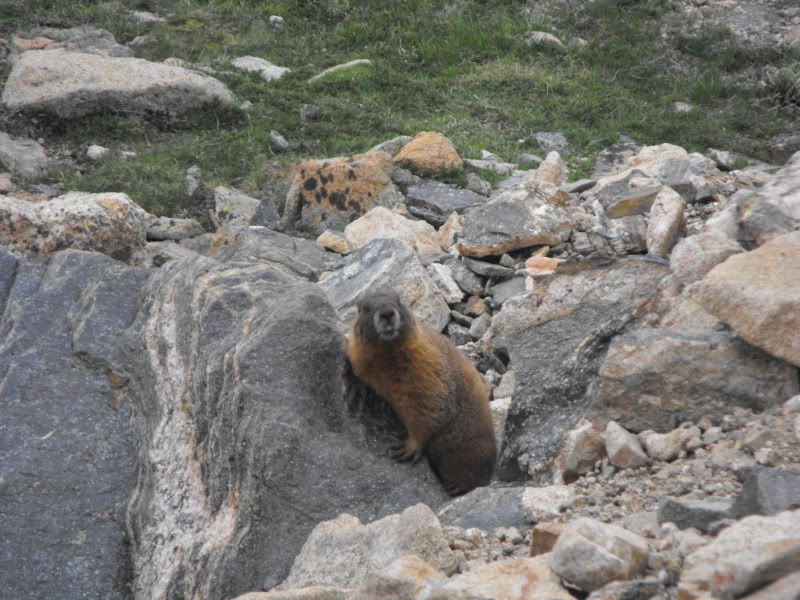 Playing marmots: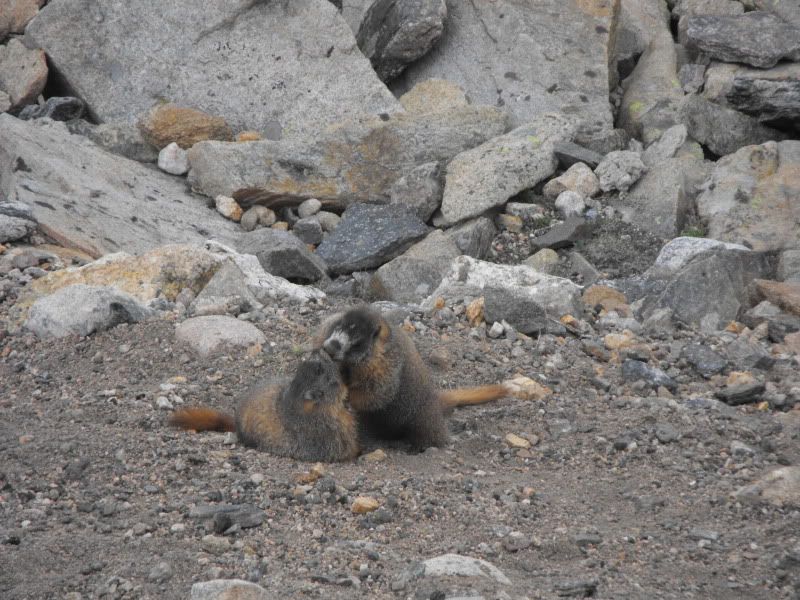 On the way down the mountains we also saw a male moose teenager that was quite cute in a scruffy way, my camera was however not good enough to capture how he flipped us off in a defiant way. Further down, on our way out of the National Park, another elk came right up our grill though, munching on his dinner: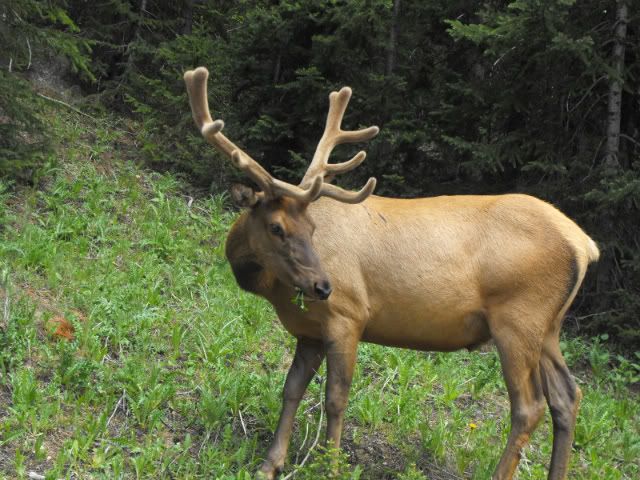 It was good seeing kejn again and meeting yathin and having some Ethiopian food with them at ras kassa's in Boulder.
Later in July I finally met long time on-line friend

wolfchilde
. Ages ago we used to game on the White Wolf game chat and started talking and continued talking. Apparently, in the beginning he didn't believe I was Swedish, because my American English (and its slang) was so good, and he thought that I was pulling his leg and trying to sound original on line. After a while though, he noticed that I was up on odd hours compared to California, and he started gaming with a real life friend of mine back in Sweden, who confirmed my authenticity.
After that came LJ and telephone calls, and last week we hung out, along with a friend of his, a librarian/archivist at CU Boulder. Great times with great people. (and M, you're way way more sarcastic irl than you are on line!)
The only thing I feel a bit bummed about is that I was such a wreck during these meetings, I was physically and mentally exhausted from the #@&*% job, and thus prone to falling asleep in the midst of movies, or forgetting what I was gonna say in the middle of sentences.
These next couple of weeks I've told the camp job that I need to work on my other job and that they'll just have to give some one else the honor of questing 6 and 7 year olds. It feels great working from home again for a bit, and I really don't miss the swashing with soft swords one bit.
Also, I'm going to Sweden in a month. I was accepted to the classes I need for the new master's at Uppsala University. It turned out I didn't need many classes at all to get the title, maybe as few as one or two, which means I might be done by ending of the year. I'll be in Sweden for a couple of months and do as much of the other work as possible from the US.
I have mixed feelings about going back to Sweden for the longest visit since 2005. It feels exciting and dear to me, but also a bit as an extravagant annoyance, we'll see what comes of it. Most likely I'll be there from late August to early October.