seal
This time of year I miss Sweden and Uppsala in particular. On the last night of April they light the bonfire over there and sing songs to welcome spring. Regardless of this particular night, I miss the old mounds and my walking paths around there.
2 years ago I wrote a poem inspired by the place, and just felt like editing it, so I did. Feel free to ignore.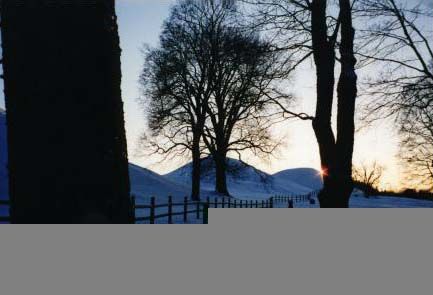 The Old Mounds
These relaxed hills could fool you now
But time was when bearded men hung horses
From the oaks and the vale was brimming
with boats crossing for the graves of nobility,
the Viking queen's chest filled with beaten silver
paid for the stone saints looking down
on wanderers from the eastern mound.
There is a birch glade on the lower grounds
where midsummer and midwinter curious
things happen. Once at 4 a.m. this badger
caught me by surprise – a wild animal
suddenly forming a human expression
he turned on me but I bridled him
with his name and saddled him with mine
swinging a thistle whip
we took a ride down the runestone road
where the Walpurgis bonfire is lit.
By the blackwood stave temple
we stopped to look
at the church-verger's collapsing shack
an abandoned servant's
solstice offering